Residents Rights & Responsibilities Brochure
HUD has released a new version of the Residents Rights and Responsibilities brochure. Some of the updates include:  Additions to resident's rights involving their apartment  Adding language regarding HUD's Equal Access Rule  Updated language explaining Enhanced Vouchers HUD is encouraging Owner/Agents to distribute this brochure electronically, in addition to having printed …
HUD has released a new version of the Residents Rights and Responsibilities brochure.
Some of the updates include:


Additions to resident's rights involving their apartment



Adding language regarding HUD's Equal Access Rule



Updated language explaining Enhanced Vouchers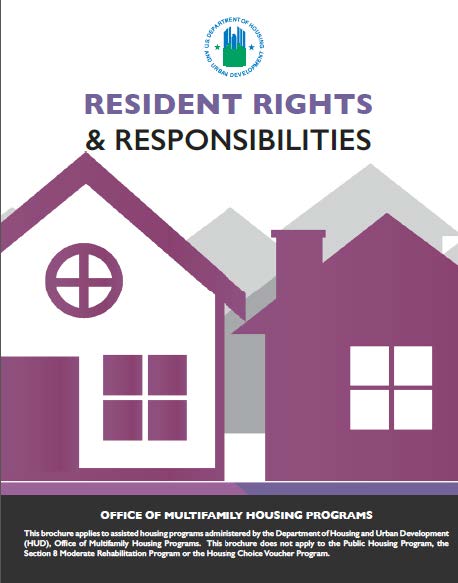 HUD is encouraging Owner/Agents to distribute this brochure electronically, in addition to having printed copies available. HUD is currently working on translated versions and will post them on the HUD Fair Housing and Equal Opportunity website when they are completed.
If you choose to send this electronically at move-in and/or annual recertification, you will still need some form of acknowledgement of receipt by the resident per form HUD-9834 Section 22D(vii).